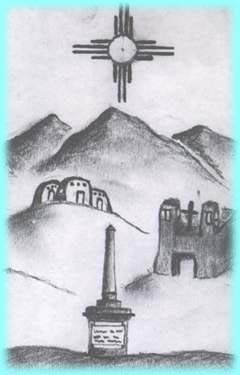 by Almea Matanock

Each tour must meet a minimum fee to go out.
If total ticket sales (including your reservation and others) does not reach the minimum fee, you will have the option of paying a supplemental fee to make up the difference. If you would not like to pay the additional fee, you are entitled to a full refund.
Additional information found when booking your tour.
Thank you!
Stefanie Beninato
A Well-Born Guide
Have Ph.D., Will Travel
P.O. Box 1601
Santa Fe, NM 87504-1601

OPEN FOR ALL TOURS
info@swguides.com

CALL FOR APPOINTMENT
505 988-8022

OR

Book your tour online!
---
These tours provide unique, entertaining and informative views of Santa Fe, New Mexico and the Southwest . If you are interested in the Southwest from an local professional historian's point of view, these tours are for you.
---